Column Shift Extension
Disabled persons confined to a wheel chair or have short arms often have difficulty reaching the transmission shift lever or other controls when strapped into a vehicle. Shifter extensions are available, but don't fit real well and are sometimes difficult to mount and stay tight.
At the request of one of our clients we developed this extension.

Utilizing our patented clamshell design, we were able to design an extension that allows the driver to shift gears without taking hand off of the steering wheel.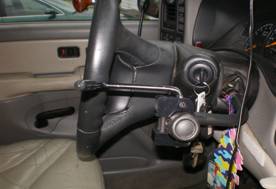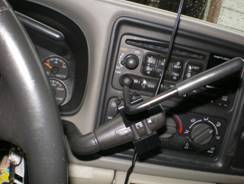 ALL CROSSOVER CONTROLS ARE
VA APPROVED

A Disabled Veteran Owned Small Business